The best hair oil for all hair problems 2023 |
The very first thing you see in the mirror or when you see a person is…….??
Yeah, you got it right, that's HAIR. If you are a male then you wink up your eyebrows and set your style and if you're a female then you look sideways and the overall look of your hair.
This very basic behavior is similar across all males, females, and people of all races and types. So all humans admire the presence of hair. We all have different levels of attachment to our hair, whether we are modern or not, such as our grandparents. But this modern age has done a lot of damage to the jewel given by God as an article of beauty in any person.
Best chemical-free herbal hair oil review
Yes, let's make it very simple with basic arithmetic
lifestyle + pollution + poor diet + stress + chemicals + so many other reasons = poor HAIR
All of the above-mentioned things not only damage hair, but they are also probably destroying everything in our body and harming us in some other ways.
Technological evolution also brings prevention but not cure of all these things. Since this post is related to HAIR and hair care, we'll look into this domain only.
We have a plethora of products on the market to prevent hair loss and make or regenerate hair growth and quality, but the difficult question is: which one is right for you? How do you choose the best one?
100% ayurvedic natural Hair oil.

Just like we all don't have the same type of skin, the same goes for our hair as well. Everyone is different, but the good thing is that we are all aware of some of the basic good things, ingredients, and practices that are natural and suitable for all persons, irrespective of body type.
We all are becoming fond of natural/organic products day by day considering the positive aspect of all these natural methods or ingredients either by knowing them from our elders or by gathering knowledge from various sources.
Following are the natural ingredients and their impact on better hair care:-
Natural ingredients for hair care.
Spikenard (Jatamansi ): promotes the growth of hair.
Alba ( Bhrangraj ): makes hair shiny and black.
Bacopa monnieri (Brahmi ) – Treats dandruff.
Henna- removes itching.
Eclipta Alba – nourishes the scalp and hair follicles.
Licorice (Mulethi )- soothes the scalp and keeps scalp infection far away.

Acacia concinna (shekakai )- prevents dry scalp and split ends.
Gooseberry (Amla) – promotes hair growth.
Sesame oil – prevents premature hair graying.
Convert these names into your native language, and then half the work is done because we all somehow know these few things as part of our cultural and social knowledge.
Purchase on Flipkart- Flipkart link
Best Natural Herbal Hair oil
Now the list is long, but these are very basic, and each has its own advantages. But the next question that boggles the mind is how to get them all. Yes, you might be thinking that if I'm going to get all of them, then I need 25 hours out of 24 hours to get all of them on a daily basis. But don't worry, let me make it easy for you. What if I told you that you could get all of these in just a minute?
Try to make a guess… Good, you're an intelligent human being. Salute to your cognitive skills, you can get all of them in a bottle. Just open up a cap and get your work done in less than 5 minutes.

It's very important and simple. Only a little dedication and commitment are required on your end. After 5 to 10 minutes of gentle massage with FAN herbal hair oil, you will have good and problem-free hair as a result of your kind act toward your hair care. It is also proven to reverse the damage done to your hair in the past.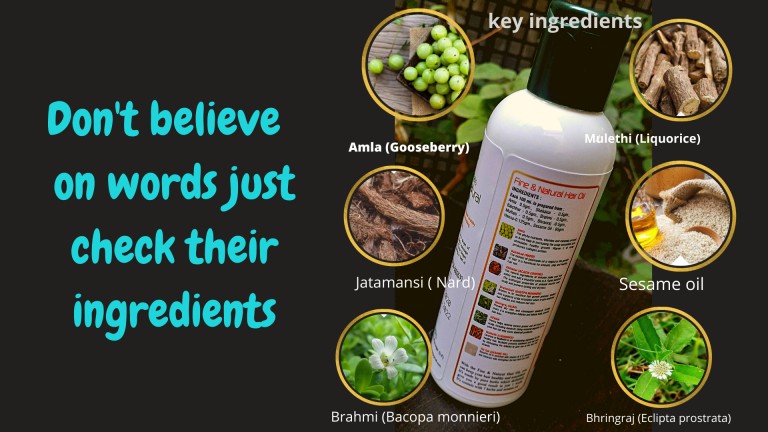 Best Hair oil under 300
Now you might be thinking Oh Please! This is a very common and lame marketing strategy. Now let me turn the table for you. It's a task for you as well. Next time you bring any hair care product, just simply look at the label, and read what it contains/is it 100% natural i.e, not even a single chemical.
A good company strategy makes a company feel good but the BEST COMPANY strategy makes its CUSTOMERS feel good. They believe in the latter statement.
Yes, FAN herbal provides you with ensuring purity,chemical-free, and 100% natural product that you can rely on completely and reap the benefits of this useful and natural product.
No matter who you're/ your current mood /status
Good hair is everyone's right and FAN herbal hair oil is right for you.!!
Give this reading some thought, and thank you very much for reading. You're awesome!!
The best Earphone under 1000 – check it out